Projects
/
The Purple Bike
/
Overview
Jun. 01 2023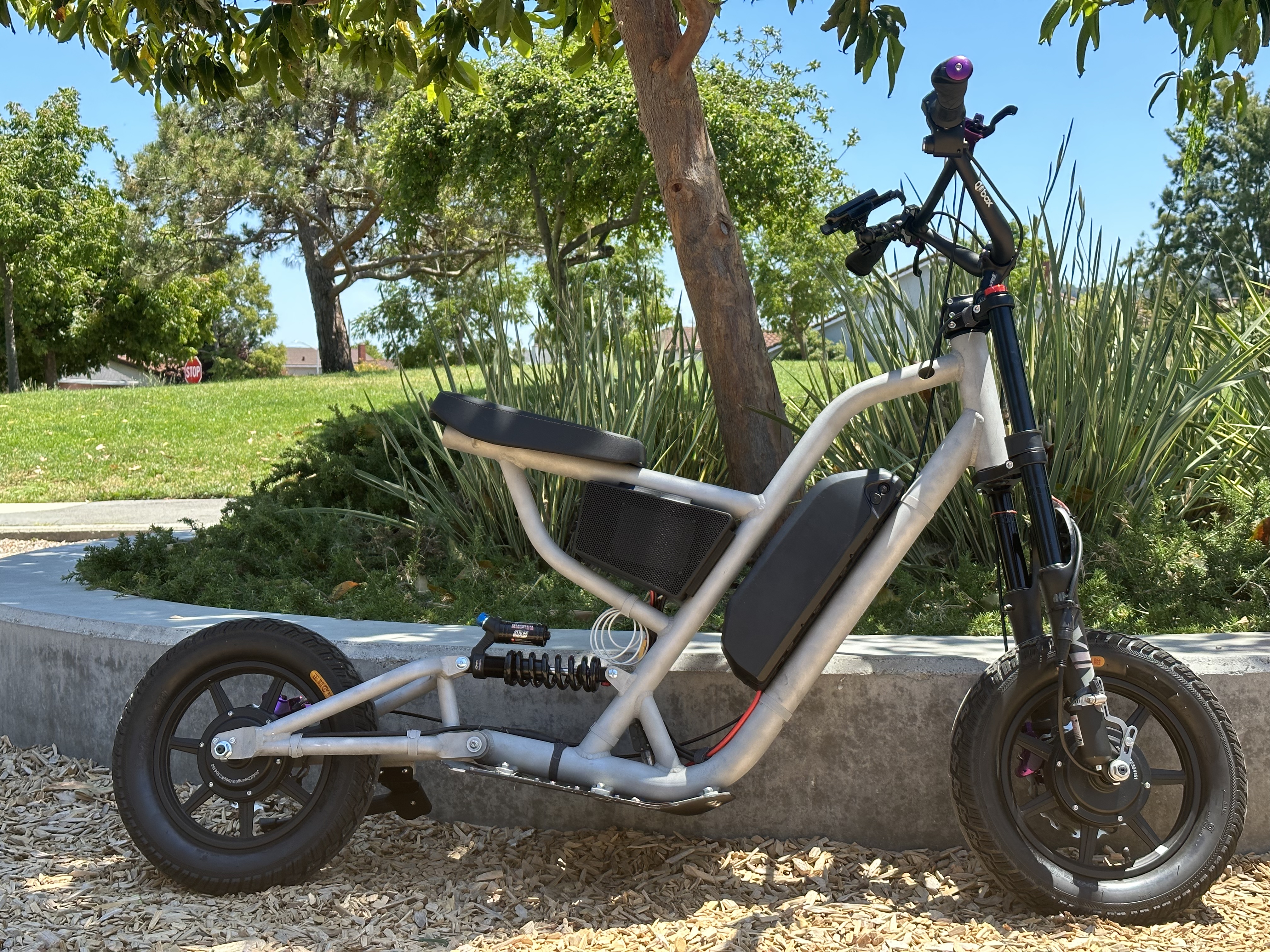 Well, ok, the title is a bit misleading as it's not entirely purple, nor a bike – but "The Gray Scooter with Purple Highlights" doesn't quite roll off the tongue as nicely. (Also, I just noticed that most of the purple bits are on the other side! Darn, gonna need a new picture…)
I bought this from a fellow out in the Ukraine that makes these frames by hand, and was custom ordered for an incredible deal. You can find him on Facebook under Hill Scooters.
When I first saw the design, I thought it'd be an awesome platform to build on. After arriving I did build a fun ride, but really kind of overshot what this should be – putting a multi-kw motor with a MASSIVE, high-voltage (72v) battery on it was a mistake.
After not getting a lot of use out of it, I started reclaiming parts from it for other builds. Then several months later, I ordered some 14" motors for testing with my Fiido project and ended up not using them. I thought it'd be a fun way to revive this build – and it has been!
Build Inventory
Hill Scooters Frame (standing version with seat)
Molicel p26a cells (14s5p, 52v, 13Ah)
3d printed controller housing
220mm rear shock
26" fat tire front fork

Do NOT forget a torque arm for the front motor
---
More from The Purple Bike: